Managed IT Services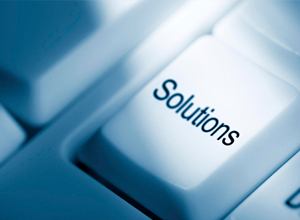 Integral's Managed IT Services offers remote and on-site network support services that help your company support a maintained, growth-friendly IT environment. Today's CEOs / CIOs have the challenge to meet the increasing business demands while the budgets are shrinking and the technology is becoming more and more complex.
At Integral, our goal is to provide services that are proactive rather than reactive. Our team has demonstrated the proficiencies of planning and implementing IT solutions that help companies grow or overcome common business challenges.
So what does the CEO/CIO need?
IT Strategy leveraging existing infrastructure
Compliance with corporate governance
Availability of application infrastructure for end-users
Ability to manage cutting-edge technology
Simplified vendor management
Create value potential of IT and not just managing costs
Scaling IT operations for business growth
Managed IT Services from Integral Computers Pvt Ltd enable enterprises in lowering the cost of managing IT infrastructure through improved operational efficiencies & productivity and to focus on their core competencies. It is a powerful combination that gives customers the most advanced IT capabilities while freeing up their resources for more strategic endeavors within their organizations.
Integral Computers Pvt Ltd currently offers Managed IT Services in the following areas :
Infrastructure Optimization
Datacenter Establishment
Application hosting (i.e. Microsoft Dynamics, Sage)
Server administration
Application patch and update management
Hardware and software installation, configuration and ongoing maintenance
Secure and reliable environment to build a solid IT infrastructure
Remote Management
Anti-virus protection & spam filtering
Disaster Recovery
On-site or on-Cloud services, Remote Help Desk Support, and Cloud-based tools & technologies
Hardware and software monitoring with 24x7 support
IT Facilities Management
Managed Security
Data Backup and storage services
System Integration
Integral's Managed IT Services Advantages :
More reliable, solid IT infrastructure
Past experience in managing business critical & complex IT infrastructure
Highly secure - SAS70 and PCI compliant
Help you work more efficiently with shared resources
Scalability and flexibility in operations
Increase the value of your software investment
Lower and predictable IT costs
Ability to refocus internal IT staff on business critical projects
Access to world class IT experts
Gain Insights into application performance and end user experience
Optimize your ERP/Financial Solution with OASys™ Application Hosting
Long-term financial stability & sustainability
Ability to quickly deploy new software
Resource skills and certifications
Improve your ability to access information in the office and on the road
Ability to deliver globally
Your data is safe: backup and disaster recovery services
Best people and process practices
Better control and efficiencies of scale
Integral's Managed IT Services solutions offer the best solution for organizations that need comprehensive IT support, that either don't have the time, skill-set or simply just don't want the burden of managing an IT person, department, or in some situations – an entire IT division.